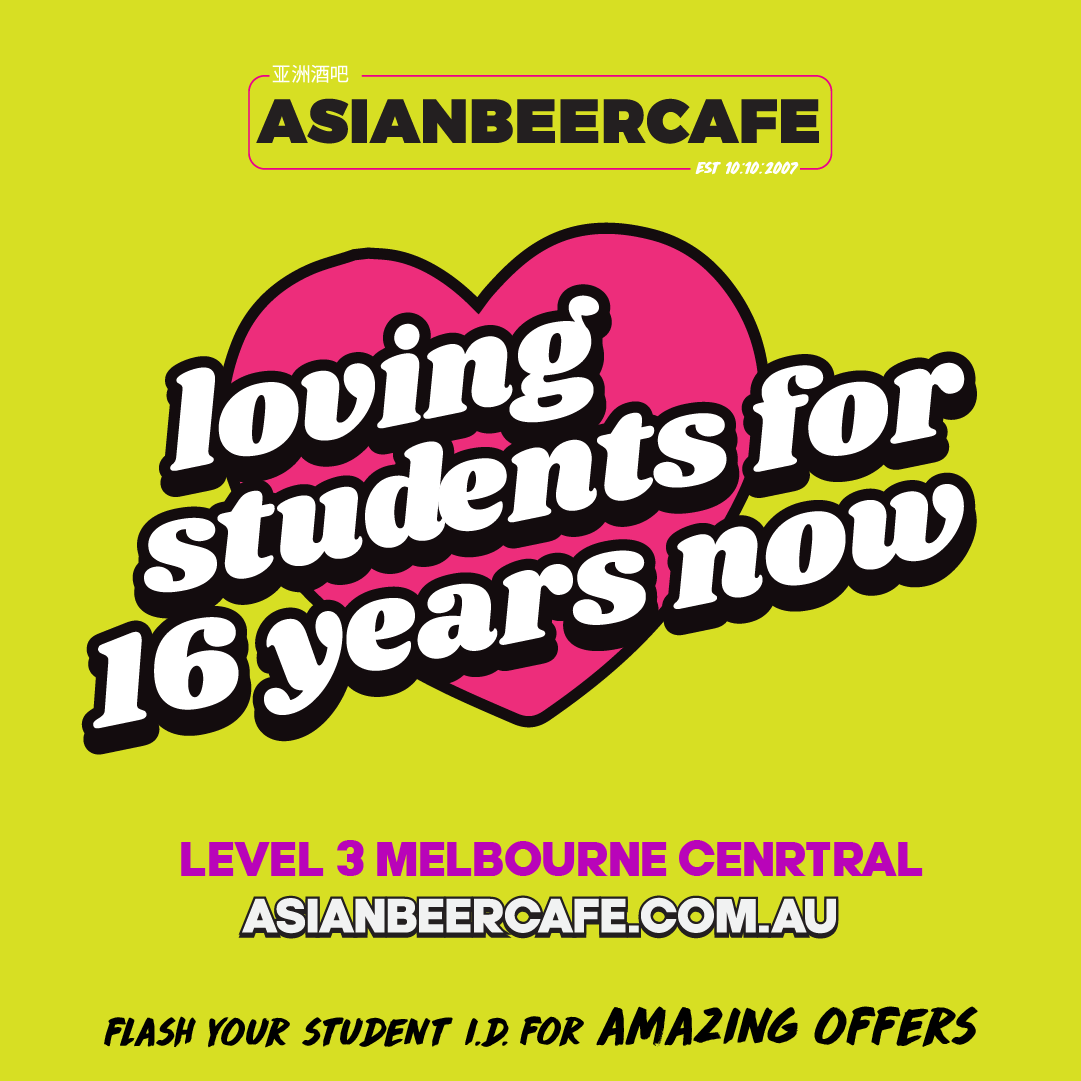 Honestly there is no better place to be than ABC for students.
With amazing, hard to beat offers on both food and drinks plus ABC Thurdsays Uni Night every Thursday, and DJs Friday and Saturday nights!!!
Every day til 7pm if you flash your student i.d. share a $40 beer or cocktail tower with friends, cool down with a $15 Jug of Tiger or enjoy 2 pizzas and a jug for $25.
Did someone say $5 PIZZA?? Then start your weekend right, every Thursday we have Melbourne's best uni Night, sponsored by -196 with DJs from 8pm blasting out party, RnB, tech house and techno beats plus unbeatable drink and food specials running until 10pm!
We have amazing double happy hours running daily from 4-6pm & 7-9pm and crazy early week offers all day Monday & Tuesday, like $4 Pizzas and $12 Jugs of 2Bros Draught.
Come join the party at Asian Beer Cafe!!